Update: 10 January 2011 ~ wonderful news! I went to Bath Cats & Dogs Home today and took a treat I'd bought up for Talik, to be told he's been adopted! Fantastic news for the gorgeous boy. Be very happy, Talik, really glad I got to meet you for a short time as you're a very special soul.
Earlier this week, I had the absolute privilege of meeting the very gorgeous Talik, who is being rehomed by Bath Cats and Dogs Home.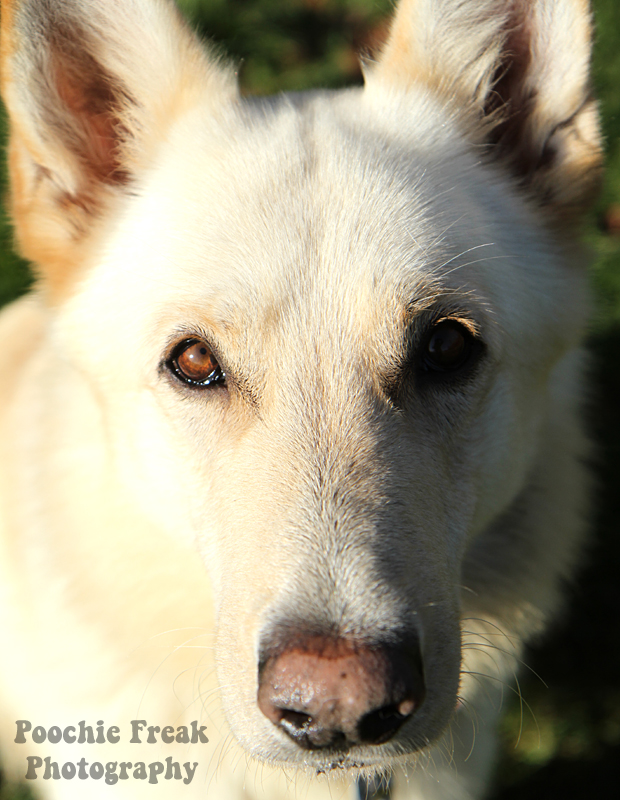 Talik is a five year old, white, male German Shepherd Dog (GSD) who has been at the Home for about two and a half years. He was part of a RSPCA cruelty case and is now up for rehoming. I am not going to apologise for the number of photos I'm posting of him because he is fabulous and very much needs to find a fantastic new home who will understand his sensitive nature and give him the wonderful life he deserves.
Having previously adopted a dog of a similar age to Talik, who had been in rescue kennels for a couple of years and was thought not to have lived in a home, I can confirm it is certainly possible to toilet train a dog fairly quickly, using only kind methods. While a dog with this sort of background may be wary of household noises at first, our boy certainly grew used to different noises over time and his confidence increased.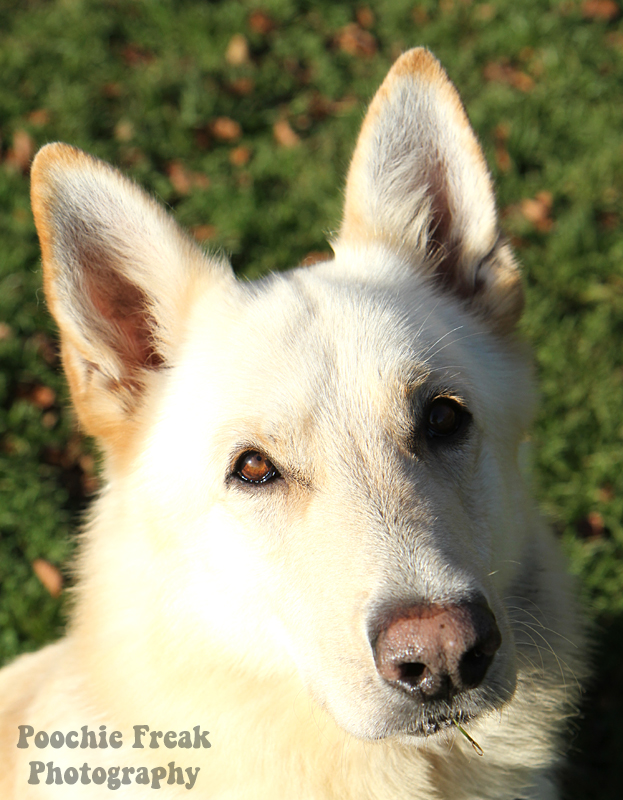 Talik had been for a walk before I photographed him, so we just went into a nearby field and sat in the sunshine. It's hard to put into words just how sweet this boy is. I confess to not always being entirely comfortable around GSDs, but he is a beautiful and oh so gentle boy and the moment I met him, I felt completely at ease. As I walked him out of the home, he completely ignored the little dogs who barked (from the safety of behind-bars!) as we passed. Talik is a BIG dog, but a true gentle giant.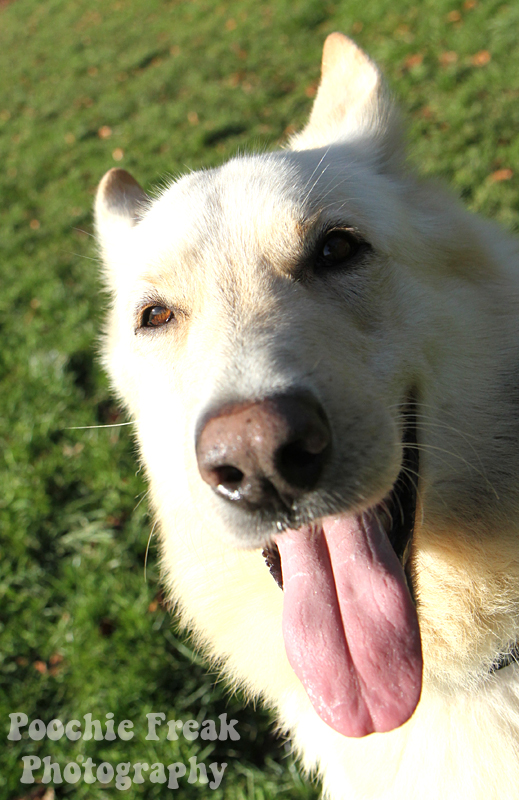 Below is what one of the animal carers has told me about him …
Talik is what we like to call a Gentle Giant. Although a larger sized GSD, he has not one mean bone in his body! A real wimp – if something scares him he comes running for a cuddle with you! He comes without the usual GSD protective streak, instead preferring to make friends with all he meets! He really would try to be a lap dog if he could, very snuggly and loves any amount of fuss you would like to give him.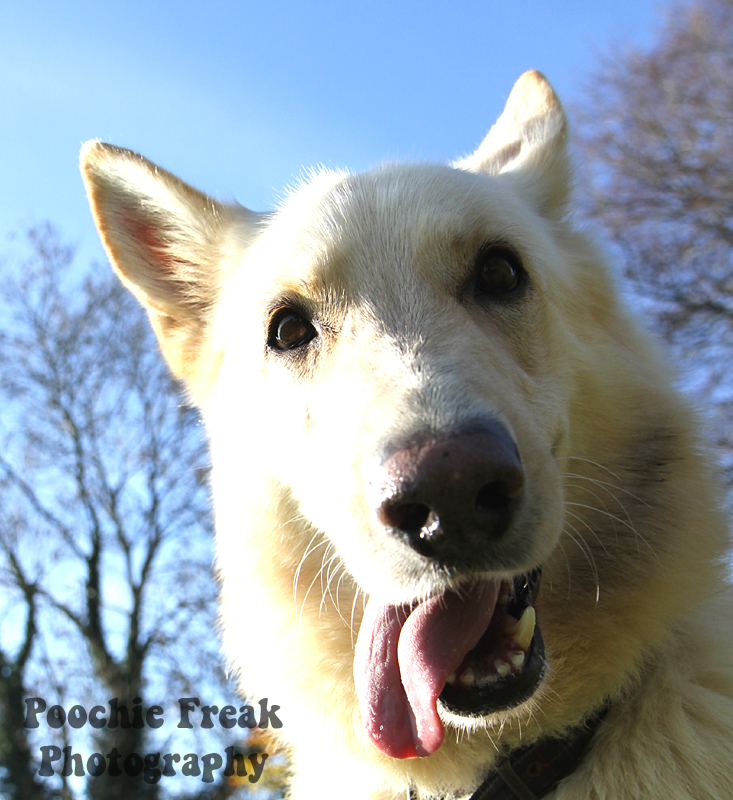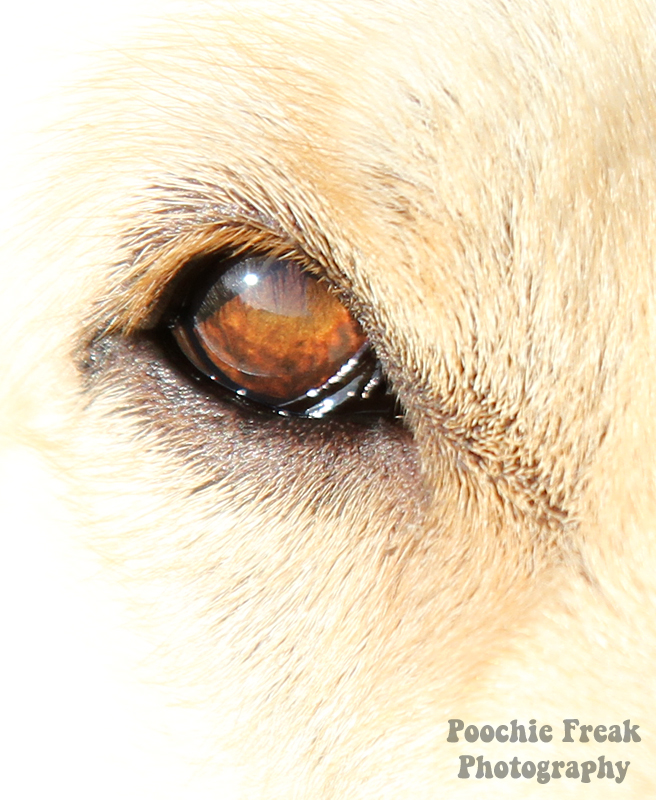 Talik enjoys his walks, though he can be stubborn about walking great distances if you are new to him. He is good both on and off lead and once knows you he is extremely loyal.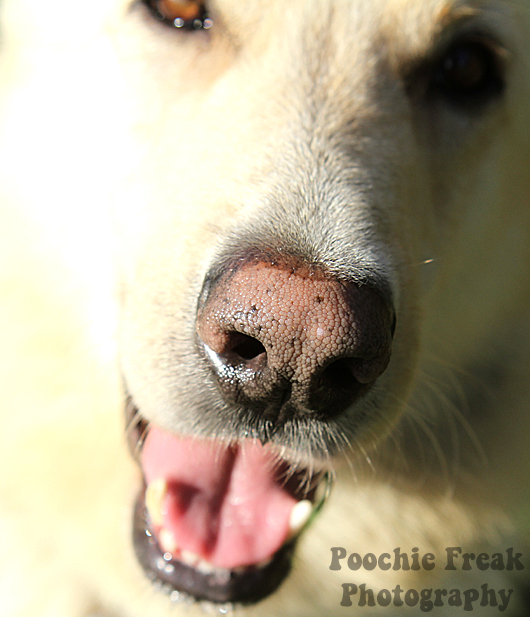 Talik has very sadly spent most of his in life in a crate

so he has never lived in a house before. However, he went home with the one of the animals carers to see how he would cope. Although he was scared of house noises (eg TV, Hoover, washing machine etc.), he was completely housetrained and happily slept through the night.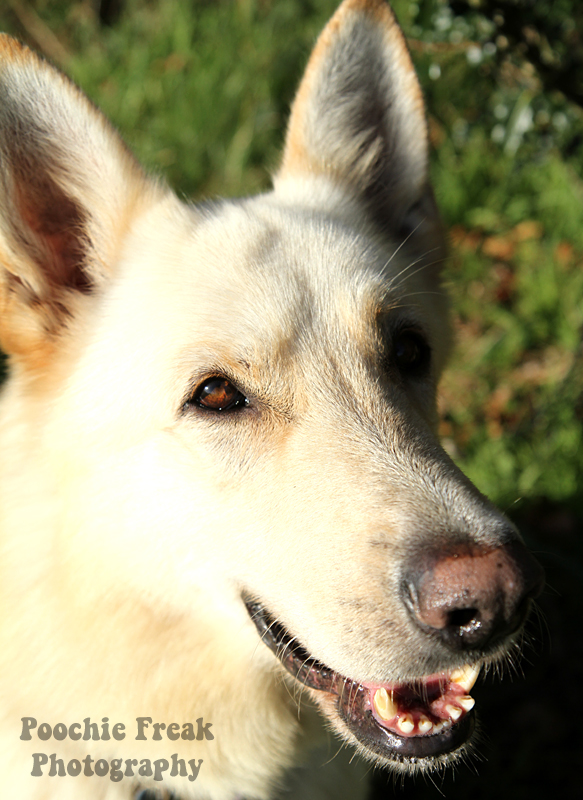 Talik is good with dogs and while his cat status has not been tested, he is probably going to be scared of them! He is good with children aged 10+. He really will make a fab companion.
Talik's carers are desperate to give this very loving a boy a new start in life. If you are interested in finding out more about Talik, or any other of the lovely animals at the Home, you can find the contact details you need here. There are SO many wonderful dogs, cats and other animals at Bath Cats and Dogs Home so do visit if you're looking to offer a loving home.