Update: Very pleased to say that these two sweeties have found a home together
Recently, I had the pleasure of meeting these two little ones, who are called Lady and JoJo. They are 13 year old Poodles and most definitely still lively girls. They are very sweet and friendly and I hope you enjoy looking at their photos
This is the first photograph I took of them – Lady on the left showing us her cute, little tongue and JoJo on the right. This photo made me laugh, so I had to include it!
Lady and JoJo are sisters and are looking for a forever home together. They are being fostered in Somerset for Oldies Club dog rescue. If you are interested in finding out more about them, you can read more about them and the type of home they are looking for, HERE. I'd be very grateful if anyone reading this would scroll to the end of the post and use the like/share/tweet buttons to help spread the word about these lovely ladies.
If after you have read their rehoming page and the charity's adoption procedures, you feel you can offer a loving and suitable home for them, please contact Oldies Club (details on above link) and please do let them know that you saw these little girls at Poochie Freak
JoJo has the most adorable little face, don't you think?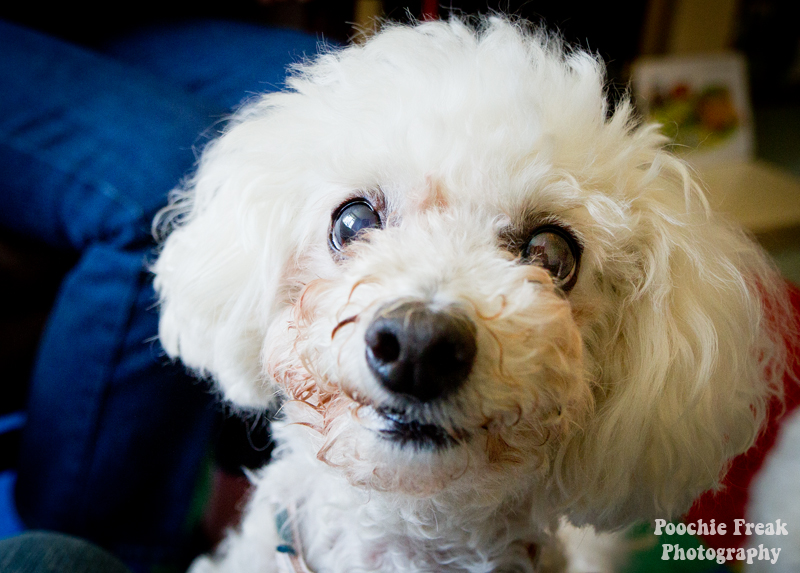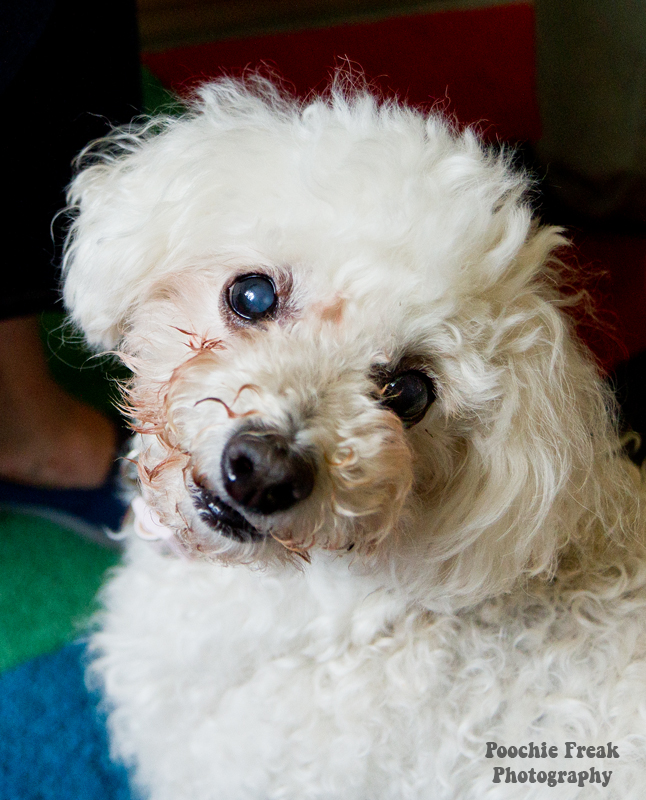 Lady is such a pretty little girl …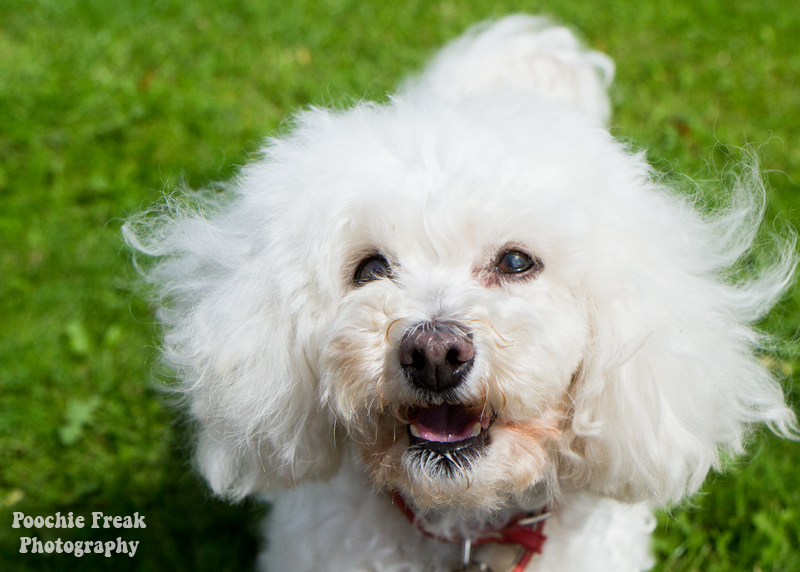 Such a sweet pair of little dogs, who really deserve to find a wonderful home together.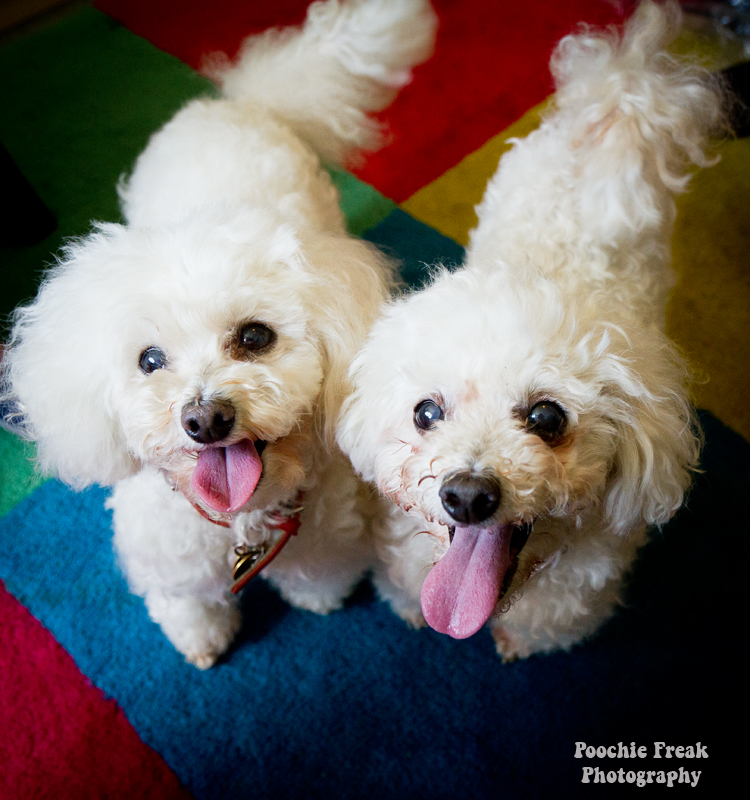 Aren't they a fluffy, little pair of cuties?!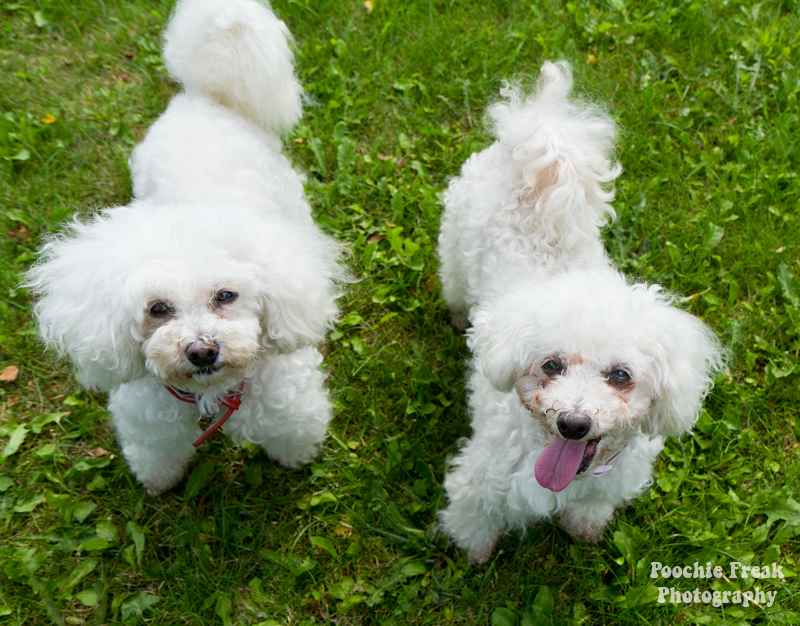 Although they are 13, they are still lively girls. I think they would really enjoy a little training in their new home (using kind methods only of course). They loved my tuna cake and of course you CAN teach an older dog new tricks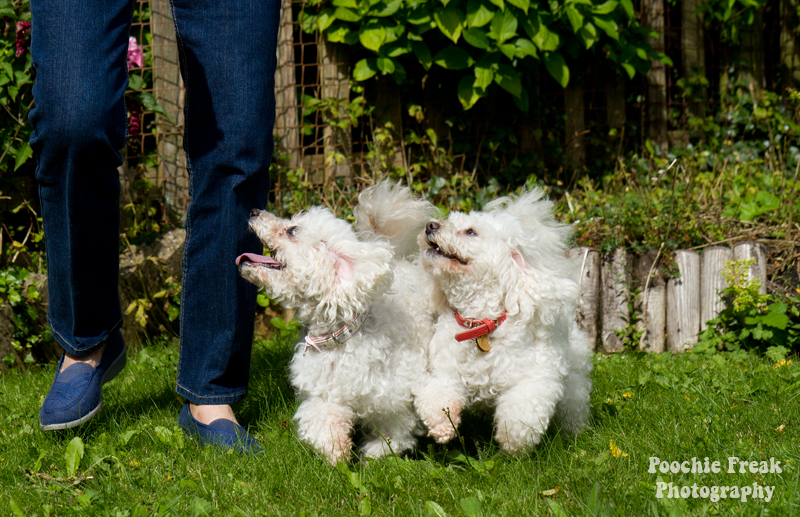 Good luck girls. I hope very much that you find a fantastic forever home together, soon. Anyone wonderful who is looking to adopt a pair of older, smaller dogs, should definitely consider Lady and JoJo.