~ Faith is the bird that sings to the dawn while it is still dark ~ Kabir
One of my favourite non-doggie photos with one of my favourite quotes. I first read the quote around the same time I started my Reiki journey, about 16 years ago.
Reiki certainly continues to help keep my faith, hopes and biggest dreams alive.
Robins certainly bring joy into my life when they visit us in the garden.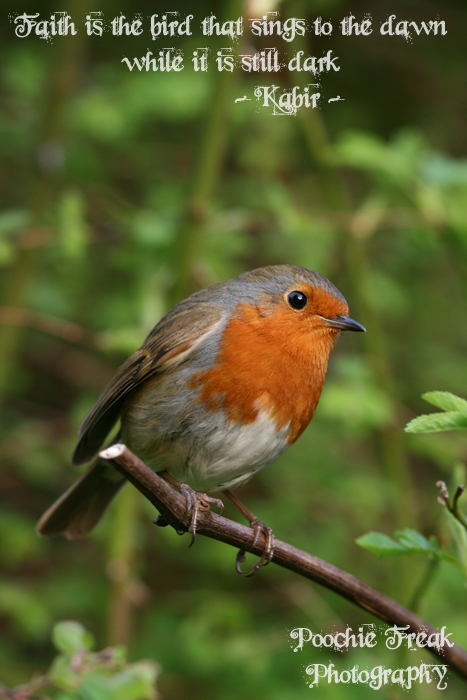 (There seem to be a few variations, but this is the quote, worded and attributed as such, I saw all those years ago)