I mentioned in previous posts that I had fallen for the lovely glass beads from Memories In Glass and that my lovely friend Jo had very kindly treated me to a voucher for one for my recent birthday
I sent some of my precious Sno's fur to be included in mine, which is a turquoise, opaque bead. My bead arrived nicely in time for my birthday and I absolutely love it. Isn't it beautiful? This is how it looked upon arrival: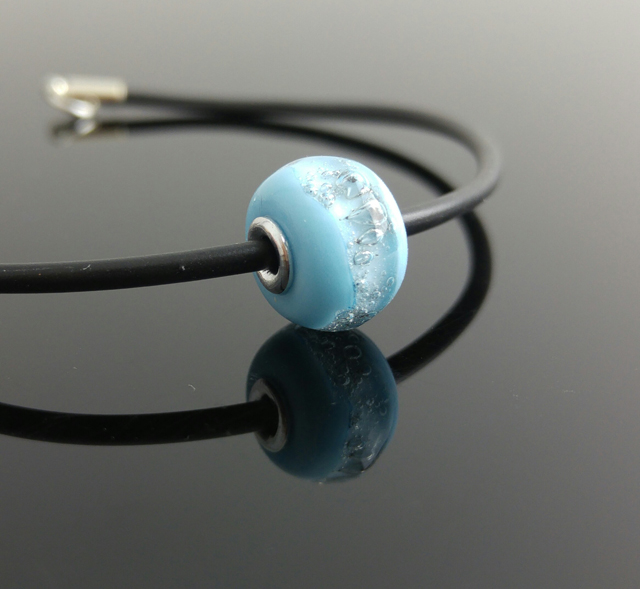 and I have since personalised it a little, by adding a knot in the vegan cord, either side of the bead, to hold it exactly where I can see it on my wrist. I have also now moved it to a slightly longer piece of vegan cord, keeping the knots, and following this fab video tutorial to add sliding knots so I can have the bracelet fitted exactly to my wrist size.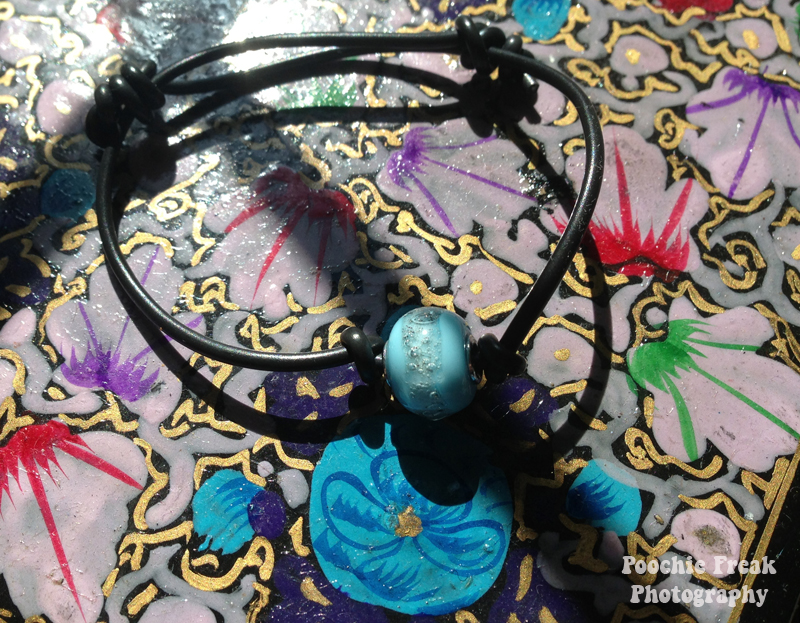 I love it so much. If you decide to treat yourself to one, do let me know :-). You can choose from various lovely colours and items such as the bracelet, necklace, ring, bookmark etc.
Oh, and if you like the lovely background to the second photo, it's the top of my hand-painted Booja-Booja vegan truffle box, which was given to me as a beautiful gift from lovely friends a few years ago. I'd desired one of these boxes for years and they are the best truffles!
Angela xxx